Versatile Designed to Fit Your Business

Standalone
Upgradeable to Cloud Base
Affordable
Secure

Live Reports
Free Update
Hassle Free
GST Compliant

Designed to be Easy Setup and Use

Standalone
Secure
Affordable
Packed with Useful Features

Free Update
24/7 Technical Support
GST Compliant

Enjoy All Premium Features with Minimal Cost

Freemium Features
GST Compliant
Affordable
Cloud Base System

Hassle Free
24/7 Technical Support
Flexible
Access with Any Devices

Your Ultimate Enterprise Solution

Premium Features
GST Compliant
In House Server
Cloud Base System
24/7 Technical Support

Access with Any Devices
Secure
Live Reports
0 Downtime
Hybrid On/Offline
ONE STOP SOLUTIONS

Software
---
The merger of experience and knowledge gives the momentum you need to control and expand your business securely. ARMS® is here to take care of yours business from head to tail.
View more »

Hardware
---
ARMS® offer industrial standards hardware that solid and affordable. ARMS® also provide one stop solutions for its customers. The support teams are always ready to assist the users on both hardware and software issue.
View more »

Reseller
---
Join us now and start to make profits from such great products and opportunity. ARMS® always welcome you to participate in our reseller programs.
View more »
WE CREATED ARMS
®
2001
DOS based POS and Retail Management System
WE UPGRADED ARMS
®
2006
Web Based POS and Retail Management System
ARMS
®

GO

2009

A Subscription Cloud Base POS and Retail Management System (SaaS)
A BIG STEP INTO INTERNATIONAL MARKET
2010
Reseller Network Reached United Kingdom, Australia, Singapore and Thailand
ARMS
®

LITE

2011

Standalone POS & Retail Management System
AWARDS WINNING YEAR
2012
The First Malaysia Developed IOS Restaurant Point of Sale System - By the Chief Minister of Penang
YEARS OF RECOGNITION
2013
MSC Status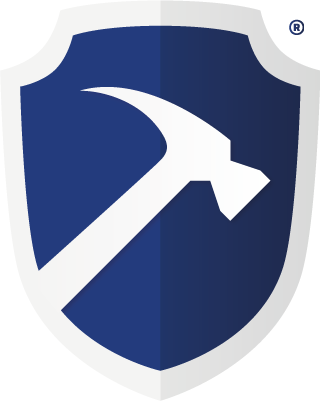 ARMS
®

SOFTWARE INTERNATIONAL SDN BHD

ARMS® SOFTWARE INTERNATIONAL SDN BHD is a Malaysian MSC Status Company specializes in F&B, POS and Retail Management System. Experience and Innovation are the core components of our business.

Today, our retails solutions with registered Trademark, ARMS® class have tens of thousands users worldwide. We have been in the retail business since 1980s. With our retail experience and knowledge, in 2001, we developed ARMS®. Currently, we have a workforce of more than 30 head counts, which include retail management specialist, software engineers, ARMS® help desk specialist, field support personnel and trainer. We also have 4 service centres to serve our customers throughout Malaysia. With our capability and customer's input we continue to improve and enhance ARMS® so that it meets the requirement and expectation of the highly competitive retail industries.
SUBSCRIBE TO OUR NEWSLETTER
Subscribe to our newsletter and get exclusive deals you won't find elsewhere straight to your mailbox!
KASTAM CERTIFIED GST POINT OF SALE | TUKAR & ATOM APPROVED PARTNER
© 2001-2023 ARMS Software International Sdn. Bhd.
SSM No: 199801016879 (473008-M)
Tel / Fax: 604.588.2562